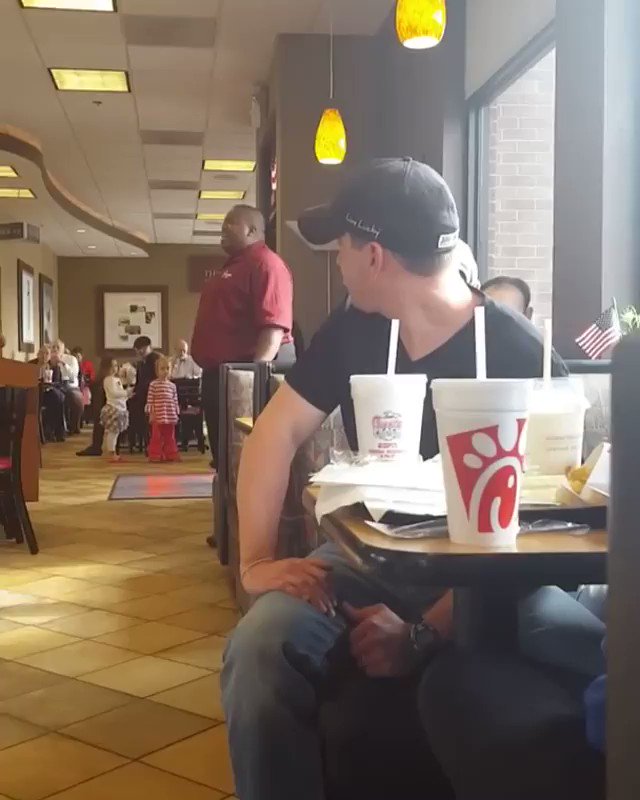 In our era of campus speech codes in which freedom seems under siege, civil libertarians and their college counterparts have fought for — and in some cases, achieved — what are called "free speech zones."
In essence, this means that there are certain areas established by the college administration for the exercise of the First Amendment.
More often than not, it is patriotic student groups who flock to these zones.
However, outside the campus, in the public sphere, there are very few places the citizenry can express their patriotism.
The quickest way to activate the American Civil Liberties Union is for someone to display the American flag or voice patriotic sentiments in a public place, especially if someone, anyone, is offended… more
Don't you love it when you're underestimated. "Luckily, as shown by the brave singer at Chick-fil-A, patriotic morale remains alive and well."
As evil tries to divide God's people we need to stand together and unite under Jesus and not bicker at one another, hate one another and blame one another we are to stand and help one another. Where does your loyalty lie?
Love Comes from God
I John 4:19 We love because He first loved us. 20 If anyone says, "I love God," but hates his brother, he is a liar. For anyone who does not love his brother, whom he has seen, cannot love God, whom he has not seen. 21 And we have this commandment from Him: Whoever loves God must love his brother as well.… Berean Study Bible
Matthew 12:22-28 NKJV A House Divided Cannot Stand
22 Then one was brought to Him who was demon-possessed, blind and mute; and He healed him, so that the blind and mute man both spoke and saw. 23 And all the multitudes were amazed and said, "Could this be the Son of David?" 24 Now when the Pharisees heard it they said, "This fellow does not cast out demons except by Beelzebub, the ruler of the demons." 25 But Jesus knew their thoughts, and said to them: "Every kingdom divided against itself is brought to desolation, and every city or house divided against itself will not stand. 26 If Satan casts out Satan, he is divided against himself. How then will his kingdom stand? 27 And if I cast out demons by Beelzebub, by whom do your sons cast them out? Therefore they shall be your judges. 28 But if I cast out demons by the Spirit of God, surely the kingdom of God has come upon you.